How to enjoy your mushrooms
Recipes involving mushrooms
BASICS: Cook your Mushrooms well, all varieties, to increase digestibility – Starting simply, I like to cook them with butter/olive oil, salt and pepper. Then you can put them on a taco, pizza, on steak, in a tofu dish, etc. Cream-based mushroom sauces work as well;
which can be used in pasta, risotto, etc. Check out some recipes to get ideas. Be creative!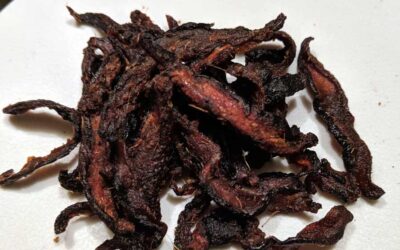 This shiitake mushroom jerky recipe makes for a savory and satisfying snack. The recipe is easy to follow and requires only a few ingredients to...